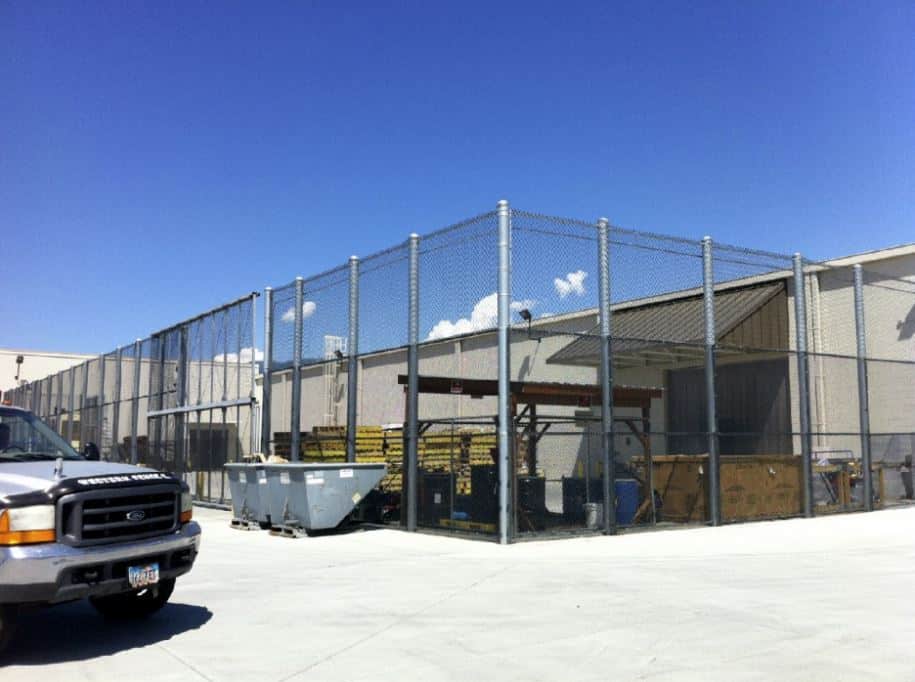 Top-Notch Security Fencing – Utah Gate Company
Are you looking for premium security fencing for your commercial properties in Salt Lake, Davis, or other Utah Counties? Utah Gate Company is the way to go! To help protect your commercial property, we supply and install security fencing with the most reliable fencing products.
To accommodate various fencing needs, we provide a wide range of fencing products to fit your liking. With proper consultation, we help you figure out the type of security fencing that suits your business or property.
Why You Need Security Fencing
While you can add different security features, you still need security fencing to keep your Utah commercial properties protected. Here are the top benefits of getting security fencing:
Ensure Security
One main reason for getting security fencing is ensuring security. Commercial properties often contain sensitive and expensive equipment. To avoid robbery or any unauthorized access, make security fencing a requirement for your commercial property protection.
Set Boundaries
Security fencing is one the most straightforward methods to build boundaries when it comes to your commercial properties. Establish and let other people or businesses know that you own the property. Doing so prevents cases of trespassing in your own space!
Maintain Privacy
Installing security fencing gives you that added sense of privacy. This feature helps commercial businesses focus on work and be more productive. While an open space feels liberating, security fencing allows you to avoid possible distractions and enjoy your time while roaming around the property.
Security Fencing Premium Services
Steel Fencing
Steel and iron are an ideal option for your commercial property because of their durability. They help secure a strong fence that will endure the test of time. Aside from increasing your property's overall level of security, steel fencing enhances your commercial property's overall appearance.    
Chain Link
Seeking the most affordable option for your fencing needs? You can pick chain link fencing. These types of fences are flexible and can be implemented in different ways. Here at Utah Gate Company, we help you assess whether chain link is the best fencing choice for you, following your business and property needs.
Vinyl Fencing
Vinyl fencing is perfect for hiding unappealing items present at your Utah commercial properties. With total privacy, vinyl fencing also helps you hide and protect mechanical equipment.
While vinyl fencing is usually available in white, you can also get it in different options, like gray, tan, and clay. Vinyl fencing needs no staining or painting because it's a type of plastic, making it often maintenance-free.
Ornamental Iron Fencing
With ornamental iron fencing, you get extra protection for your property while enjoying a creative, unparalleled, elegant look. Made with an incredibly strong and secure material, ornamental iron fences are long-lasting and only require low maintenance.
A Team of Experts in Security Fencing – Utah Gate Company
Utah Gate Company is home to the most experienced technicians and team members who will ensure a flawless installation of your security fences. Get your quote now to keep your commercial property extra protected!