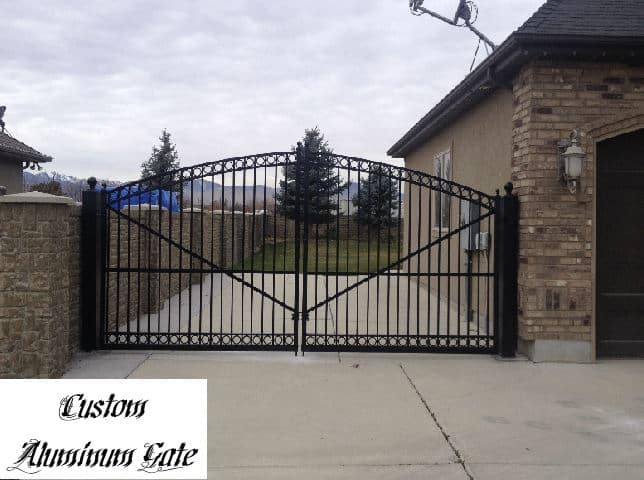 The Most Secure Residential Gates – Utah Gate Company
As your number 1 gate and entry provider in Utah, we keep your homes safe and secure by bringing you premium security gates and automated gate systems.
Depending on your needs and preferences, we personalize the gate systems to your convenience. To save you from all the hassle, we also manage all aspects of the job and finish off with a reliable and powerful residential gate system.
One-Stop-Shop for Your Residential Gate Needs
Here at Utah Gate Company, we believe that your home should be your safest sanctuary. That's why we take care of all your residential gate needs and give you the maximum security you need. We are a team of experts that supply and install the highest quality residential gates in Salt Lake, Davis, and Utah Counties.
We have a wide range of gate operators and openers, installed by our highly competent and well-trained staff. You can choose from phone systems to keypads and enjoy the benefits of a risk-free residential gate.
We Help You Find the Residential Gate That Suits You Best
Utah Gate Company understands that everyone has different tastes, priorities, and considerations when building residential gates. That's why we listen to your every need. We start by helping you find the residential gate that works for you.
For instance, do you prefer a single or double-paneled residential gate? Do you want your gate to swing or slide open? Do you want an added feature, like a sensor that automatically opens your gate as soon as you reach the exit?
Do you plan to have an intercom system so you can talk with people outside your gate? Or do you want to use a remote control or a security keypad for convenience? Tell us which automation you'd like, and Utah Gate Company will make it happen for you!
The Utah Gate Company Difference
Serving clients across Salt Lake, Davis, and Utah Counties, Utah Gate Company has been making a difference one home at a time by supplying and installing cutting-edge residential gates. It doesn't matter how small or big your preferred gate is; we'll do all the installation and construction work for you!
Contrary to popular belief, setting up safe and secure automated residential gates doesn't have to be super expensive. We'll help you save time and money by advising you on the appropriate tools and systems based on your residential gate needs.
Our skilled technicians will also ensure a seamless installation to avoid unnecessary backlogs and maximize your budget. We represent some of the most trusted brands, like LiftMaster, Hy-Security, Doorking, Osco, Linear, and All-O-Matic.
Work With the Experts of Residential Gates – Utah Gate Company
We at Utah Gate Company can help you gain greater control of your Utah home by incorporating technology into your preferred design for your residential gates.
Whether you prefer automatic gates, swing gates, slide gates, card access, or telephone entry, we've got you covered. Get a quote now at Utah Gate Company! For any gate-related concerns, feel free to call us at 801-406-3957.