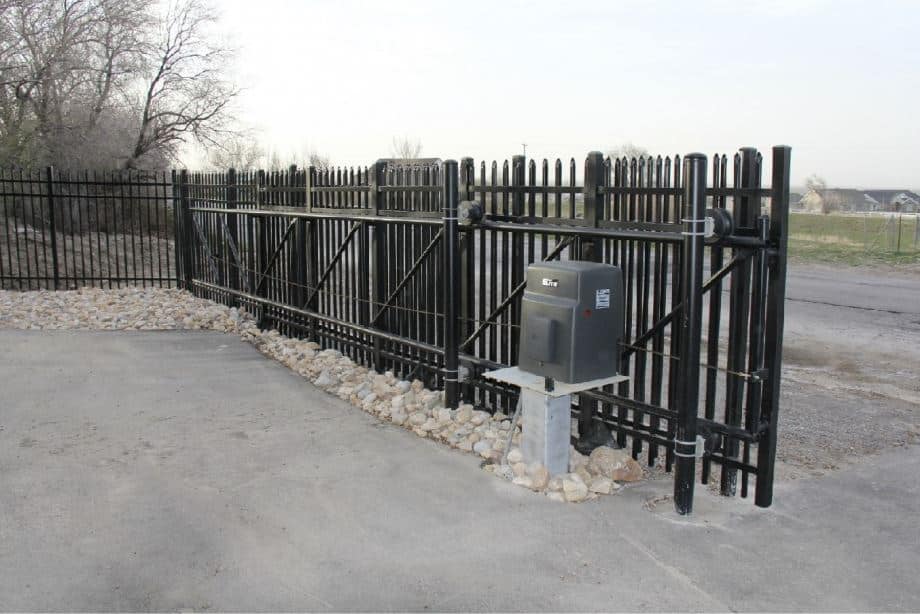 For years, the Utah Gate Company has been the go-to contractor for gate installation and supply. With our expertly trained staff, there are no gates too big or too little for the security of your home and property. At the Utah Gate Company, we can make your life more convenient by installing an automated gate for your home or business. Our team is dedicated to helping Utah residents by installing secure gate automation systems to enhance their fencing projects.
Let Us Install Your Automatic Gates
At the Utah Gate Company, you can count on us to install the fence of your dreams and bring it to life. We also take things a step further by offering various automation systems to complete your project. All you need to do is describe the features you're looking for in an automated gate, and we'll provide you with the results you're looking for.
Whether you're looking to add an automated gate to an existing fence, or if you want to build a brand new fence and gating system, we're the ones to call about your plans. Having a high-quality fence paired with an automated gate not only adds to the home's curb appeal but also raises the property's value. This is especially true when the system provides everyday convenience and improves your home's safety.
The Benefits of Having an Automatic Gate
For many Utah homeowners, the primary reason why they decided to have an automatic gate to begin with is to protect their land through perimeter fencing. Perhaps you also thought about having a fence built to create a barrier between your pets and children and the outside world. Maybe you simply want to enhance your fence's aesthetic appeal.
Whatever your reason, you can be sure to enjoy the increased comfort that perimeter fencing offers without the inconvenience of manual gates. Furthermore, you can be sure of the security that automated gates provide. Now is the time to invest in a modern option that allows you to maintain maximum security while letting you control your gate remotely.
Your Automatic Gate Options
At the Utah Gate Company, you will find that our automation systems come with a variety of options. First, your choices will depend on the size of the gate you need and how you intend for it to function. Then, ask yourself if the following;
Do you want the gate to slide or swing open?
Do you prefer a single or double-paneled gate?
And more.
Automated gates may also come with plenty of added features, such as:
Sensors that open the gate when you make your way to the exit
An intercom system that lets you speak with people outside your gate
A security keypad or a remote control
The options that you have with automatic gates are pretty endless. To get started with your automatic gate needs, call the Utah Gate Company today! Find out what we can offer for your automated gate, or you can combine an existing gate with modern technology to provide you with better control over your Utah property.