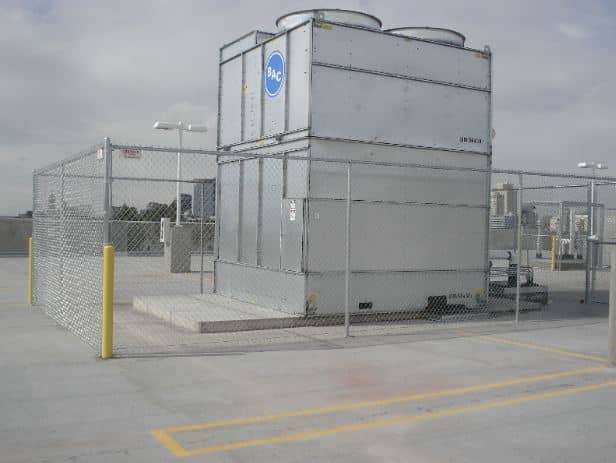 Strong and Stable Metal Cages – Utah Gate Company
One element that we often overlook is security access. Keeping our commercial properties safe means protecting our equipment, valuables, machinery, chemicals, and special zones. More importantly, we need to protect our workers. Metal cages are the key to these needs!
Here at Utah Gate Company, we provide strong and stable metal cages perfect to protect your essential tools from any external risks. For instance, they protect against theft and possible break-ins.
With reinforced front panels and locks, we can guarantee that your equipment and other valuables are safe. Whether your property is a warehouse, an office, or an apartment building in Salt Lake, Davis, or Utah Counties, you can take advantage of our metal cages' excellent storage system.
Why Get Metal Cages for Your Property?
Metal cages are more beneficial than you'd think. At Utah Gate Company, we make sure that you maximize the following advantages for your commercial property:
Facilitates fast and easy access to inventory
Provides added security and safe chain of custody
Allows flexibility depending on changing needs or inventory
Enables easy identification of content with the cages' transparency
Adds aesthetic design for improved organization and neatness
Provides a specifically designated area through the partition
Produces stackable, lockable, and modular storage
Offering the Best Metal Cages – Utah Gate Company
We understand how crucial your equipment, valuables, machinery, and other tools are in running your commercial property. That's why we at Utah Gate Company ensure that you only get the best metal cages that suit your business needs the most.
Provides Custom Options
We can customize metal cages depending on how big the area you want to cover. Whether you have unique ceilings or sloped floors, we'll make it work for you.
You can also take advantage of different accessories for various levels of security applications. These include steel benches and ceiling panels. We can even install guardrails around the perimeter of the metal cage. Just let us know, and we'll make the necessary changes for you.
Promotes Flexibility
Filling spaces in the existing walls is also easy, thanks to our flexible and distinct panels. With this, you can use standard width panels. We offer different custom options, such as automatic door closers, special locks, extended heights, and XL doors.
For a more convenient signing and delivery, we can include a service window, shelf, and a pedestrian hinged door. We can also help you determine the custom options that fit your area and other business needs. 
Enables Quick and Easy Installation
To facilitate quick and easy yet secure installation, Utah Gate Company utilizes panels, which stack between universal posts. To ensure that the systems are long-lasting and durable enough, we adopt a design that utilizes all carriage bolt connections.
Provides Heavy-Duty Cages
Our metal cages are fully framed, available in the heaviest gauge on the market.
Call Us for Premium Metal Cages – Utah Gate Company
Here at Utah Gate Company, you are our no. 1 priority. With our state-of-the-art metal cages, your equipment and valuables are guaranteed safe. Contact us now to help you get that extra protection for your tools!